---
The Bureau of Imaginative Proposals
The Bureau of Imaginative Proposals was a one day working group for poetics and politics held at The New School, New York, May 2016. Bringing together emerging creative and academic talent in the art & design, humanities and social sciences, the event featured talks on civic resistance/engagement, citizen-centered articulation and the role of poetry in public life.

Keynote speakers included Juliana Spahr, Jeffrey Schultz and Randall Horton. Panel contributions included talks by George Kovalenko on prosody, Haris Durrani on Islamic discourse, and Brooke Ellsworth on eco-disaster, as well as creative contributions by poets Miriam Atkin and Marina Blitshteyn and trandisciplinary designer Isabella Brandalise.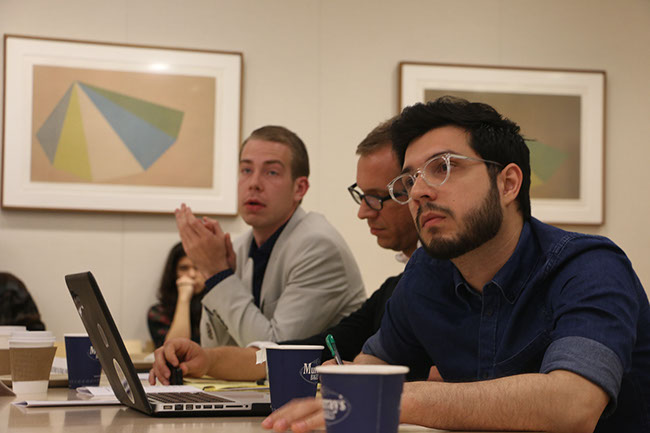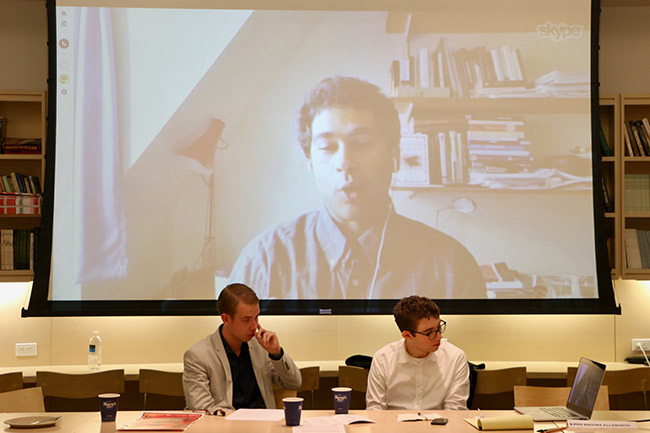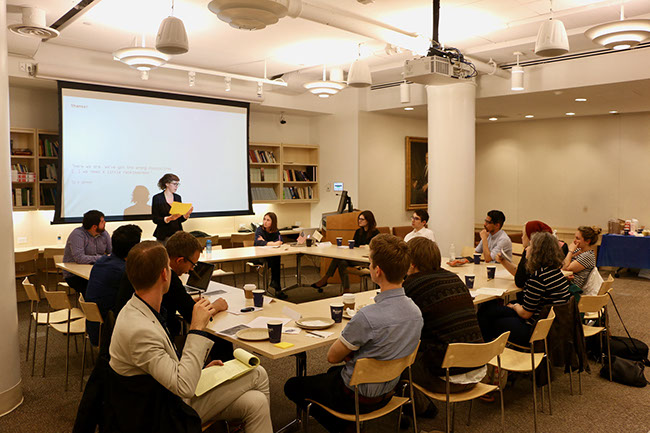 ---
VOX 2014
June 2014 at the University of Kent saw the UK's first ever undergraduate conference on creative writing. It was an event designed to provide ambitious and enthusiastic students of creative writing and literature an opportunity to present critical and creative work in their field. Delegates from the universities of Warwick, Durham and East Anglia joined students from Kent to present on subjects such as poetic Jouissance, Jeremy Paxman's view on poetry, Heidegger's notion of Enframing, the innovative poetry of Niels Lyngsø and the relation between word and image in the translation of poetry.

The conference was led by keynote speakers and poets Kate Duckney of UEA graduate creative writing program, Manchester-based performer Anna Percy and Faber & Faber's Sam Riviere.

Sponsored by the School of English and the Centre for Modern Poetry at the University of Kent.

Photography by Tarun Singh, graphic design by Rory Cahill and reportage by Tami Cassar on this blog. A PDF of the conference catalogue is available here.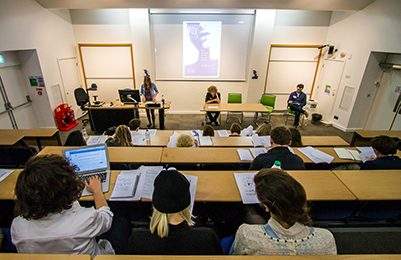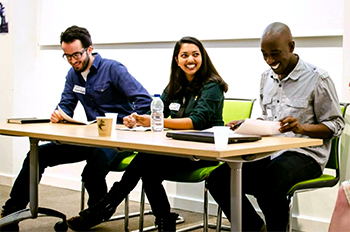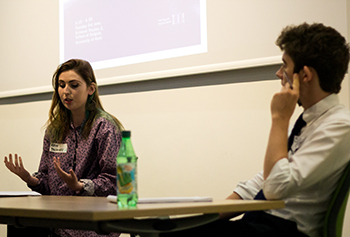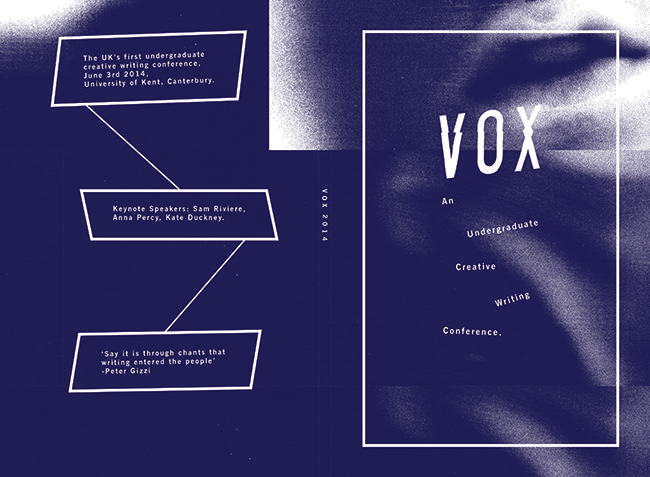 ---
城邦/Chéngbāng/Polis
Observing Ackbar Abbas's statement that Hong Kong finds itself in a state of 'hyper-dependency' in sectors such as trade, finance and politics, the conference sought to inquire whether Hong Kong is dependent on external sources of art and to what extent its creative sectors are matching its globally renowned noncreative sectors. The conference compared Hong Kong's creative output and contribution to other global metropolises in the broader examination of whether 'Hong Kong Art' can be said to exist in a coherent, observable culture of practice and dissemination.

The event's dual format of critical papers and creative contributions by undergraduate students of the arts, both in research and practice, aimed to provide a tentative indication of the directions that creative practitioners are moving in Hong Kong, and the possibilities being made apparent by the 21st century milieu of Hong Kong. More importantly, it brought together young people involved in similar fields to produce opportunity for discussion and open the up possibilities for future communication, collaboration and support.

Keynote speakers were cross-media artist Wen Yau and scholar Julianne Yang. Funding provided by HKU FACE. A PDF of the conference catalogue is available here.